A video, shared thousands of times, shows a firefighter using a flamethrower in a swampy area of ​​inland California. Deliberate gesture? Yes, but not to cause uncontrolled fires.
A video circulating on social networks such as Facebook, Telegram and Instagram is circulating as proof that firefighters deliberately cause forest fires. "Climate change filmed," writes one Facebook user, and many others share the same content referring to it as "orchestrated fires." Will it really be like this?
The video in question, originally recorded in February in the state of California, began to spread on social networks at the end of August, at a time when several forest fires devastated this state (hit every year by large fires) and in other areas of USA and also in neighboring Canada. The publications, which were shared thousands of times on social networks, question climate change and the origin of many of the fires, which they suggest were deliberately set; The firefighter's video would be proof of this.
In fact, the video in question shows a firefighter from the United States Fish and Wildlife Service (USFWS) using a flamethrower, in what appears to be the deliberate use of fire in a bush area. However, the images, which in the background show an area where the fire is already burning with some intensity (creating a considerable cloud of smoke), are not of a forest fire.
Grab your life clothes! Our fire crew @ Sacramento NWR (CA) completed a #rxfuego via hydrofoil and terra torch, which will allow them to reach areas of the wetland that are normally inaccessible. Regulating wetland fires is vital to promoting healthy wildlife habitat

????️ USFWS pic.twitter.com/w0HRrtpGBr

— USFWS Fire (@USFWSFire) February 16, 2023
Rather, it is a controlled burn, a procedure usually carried out by the USFWS, the North American government agency dedicated to fisheries, wildlife and natural habitats. The video, published on this agency's account on the social network, the USFWS spokesperson explained to the Observer.
"Regular, circumscribed fires promote healthy wetland habitat conditions for wildlife by returning nutrients to the wetland, encouraging new plant growth, and thinning dead material under conditions that can be controlled," the USFWS emphasizes, adding that these actions "reduce the chances of catastrophic disasters." forest fires that occurred."
This procedure consists of "the controlled application of fire, which takes place under specific climatic conditions to restore the health of ecosystems that depend on fire," as can be found on the website of the United States Department of Agriculture and Forest Services. Controlled use of fire is used in the colder seasons, in particular to prevent large forest fires during the warmer seasons. "Burns often occur in winter, outside of the breeding or nesting season and when many species have migrated south to overwinter or have entered hibernation," the USFWS says.
Conclusion
In fact, the video shows a firefighter using a flamethrower in a swampy area. However, the objective of the action was not to start a fire, but to carry out a controlled burning of the forest, precisely to prevent large fires, but also with the aim of improving the conditions of the ecosystems.
Thus, according to the Observer classification system, this content is:
MISLEADING
In Facebook's rating system, this content is:
PARTLY FALSE: Content claims are a combination of accurate and inaccurate facts, or the main claim is misleading or incomplete.
NOTE: This content was curated by Observador as part of a fact-checking partnership with Facebook.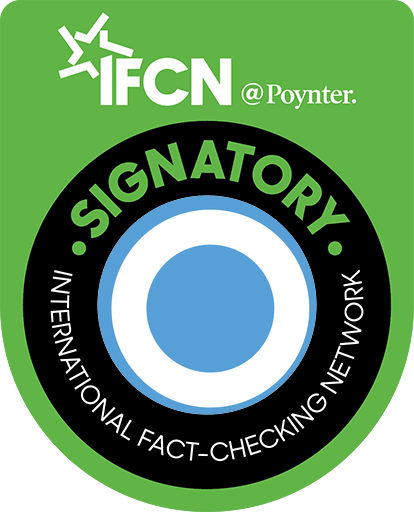 Source: Observadora